Trader
Meet Dreamin' Dough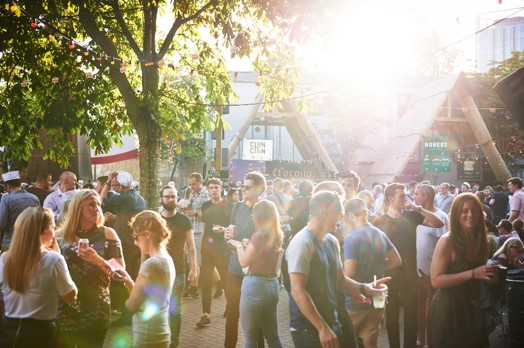 YOU DOUGHNUT LAUNCHES NEW CONCEPT AT HAWKER HOUSE
You Doughnut had a dream, friends. That dream was to build a doughnut business that doesn't rely on the dairy industry. One that proves you don't need cream, milk, butter and eggs to create a brilliant dessert.
And whaddya know, the dream's come true. Dreamin' Dough is the brand new concept from Yough Doughnut, here to serve up hot and fresh doughnut sundaes that are all 100% VEGAN.
You can be among the very first to try them when they move into Hawker House on Friday 25 January – each doughnut is made fresh on the stall, then rolled, cut and fried for maximum awesomeness.
The menu goes a little something like this… Salted Popcorn Peanut Caramel: cinnamon doughnuts, salted caramel sauce, popcorn, peanut brittle and ice cream Choc Oreo: doughnuts with chocolate sauce, Oreo crumb and ice cream
Join The Street Feast Weekly
Be the first to hear the latest Street Feast news including competitions, events and new traders. Privacy policy here